TAG-Confucius Institute Participate in 2020 Spring Festival Celebration Held by Chinese Embassy in Jordan
TAG-Confucius Institute Participate in 2020 Spring Festival Celebration Held by Chinese Embassy in Jordan

On January 16, Chinese embassy in Jordan held the 2020 Spring Festival celebration and Xinjiang human rights development and progress pictures exhibition at Amman Regis Hotel. More than 200 representatives of overseas Chinese, Chinese-funded enterprises, Chinese teachers and students, and the embassy staff gathered to celebrate Chinese New Year of rat. Chinese Director of TAG-Confucius Institute Dr. Yang Songfang and the teachers attended the event.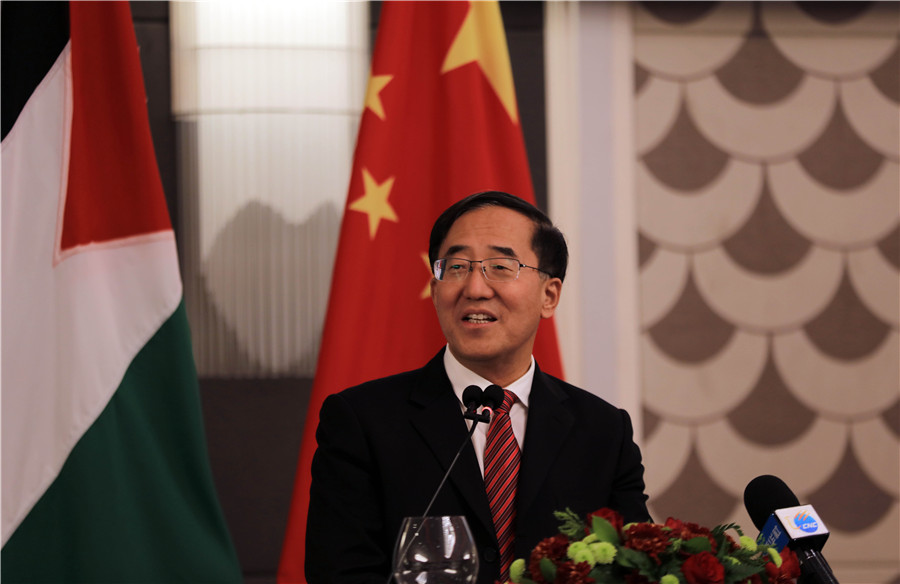 Chinese ambassador H.E. Mr. Pan Weifang delivered a speech with great passion for the New Year. He extended sincere greetings and wishes to all the guests and compatriots in Jordan. He talked about the development process and the remarkable achievements that the new China has made since its founding in 1949. He also introduced the comprehensive cooperation and prospects between China and Jordan/Arab countries under the framework of the Belt and Road initiative. He hoped that Chinese people can work together with Jordanians to make new contributions to China-Jordan friendship and cooperation. At the same time, Ambassador Mr. Pan reminded everyone of paying attention to safety during work, study and life, and emphasized that the embassy is willing to provide considerate services as always to safeguard the legitimate rights and interests of overseas Chinese in Jordan.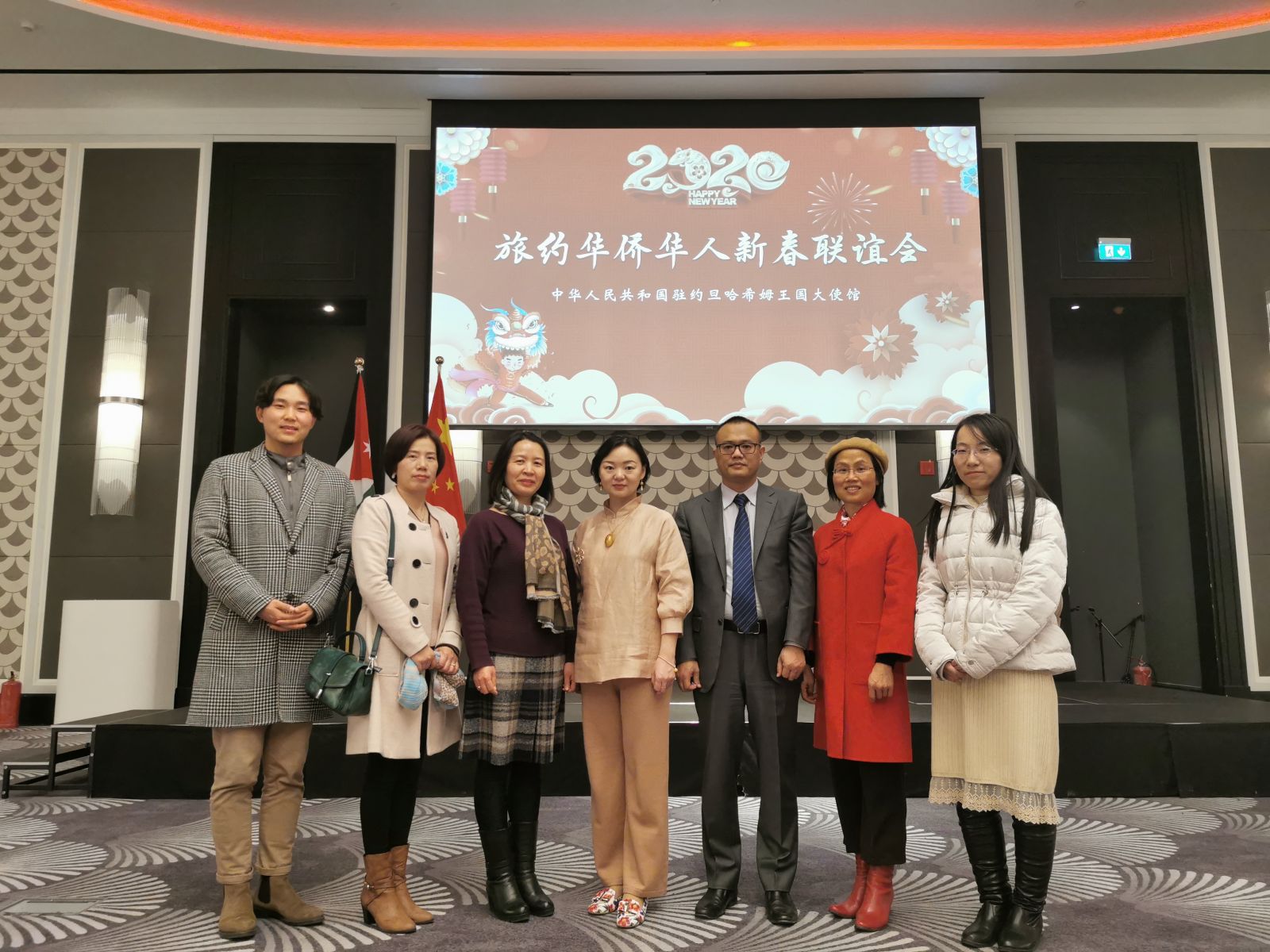 There was also a picture exhibition on the development and progress of human rights in Xinjiang, China, showing the tremendous achievements of Xinjiang's social economy and human rights under the strong leadership of the Chinese President H.E. Mr. Xi Jinping as the core. The freedom of religious belief is guaranteed in accordance with the law, and the excellent traditional culture of ethnic minorities is protected and carried forward. The picture exhibition also showed that in the face of the serious threat of violent terrorism and religious extremism, Xinjiang has maximized the protection of citizen's basic human rights from violent terrorism and religious extremism through a variety of methods, including making efforts to improve people's livelihood, strengthen legal publicity and education, and set up vocational skill 
Education and training centers in accordance with the law to provide assistance and education.
The guests praised the great achievements of new China in the past 70 years since its founding, spoke highly of the achievements of Xinjiang's development and human rights cause, and the results of anti-terrorism and de-extremism, thanked the embassy for its care and help to the overseas Chinese. They shared their friendship and wished the great motherland prosperity and the people happiness and well-being. 
The representatives of Chinse-funded enterprises, teachers and overseas students also performed songs, poetry recitation, Taiji Boxing and the others. TAG-CI teacher Mr. Wan Zhuan sang a song to express his love to the motherland and won warm applause from the present guests. The event was full of festive atmosphere.