TAG-Confucius Institute Holds Chinese Proficiency Test
TAG-Confucius Institute Holds Chinese Proficiency Test

On October 15, TAG-Confucius Institute (TAG-CI) successfully held Chinese Proficiency Test (HSK), which covered HSK Level 1-4, speaking test of basic and intermediate levels. A total of 89 candidates sat for the test.
TAG-Confucius Institute attaches importance to each test. Before the test, TAG-CI held a test management training for the teachers, clarifying the work of each teacher, preparing and testing the relevant software and hardware equipment, and sorting out the various tasks of the entire test process. The test management staff carefully studied the relevant requirements of "Chinese Proficiency Test Management Manual". In addition, TAG-CI arranged pre-test training for the candidates of each level to familiarize them with the question types, know about the test process, test rules and other matters for attention in the test.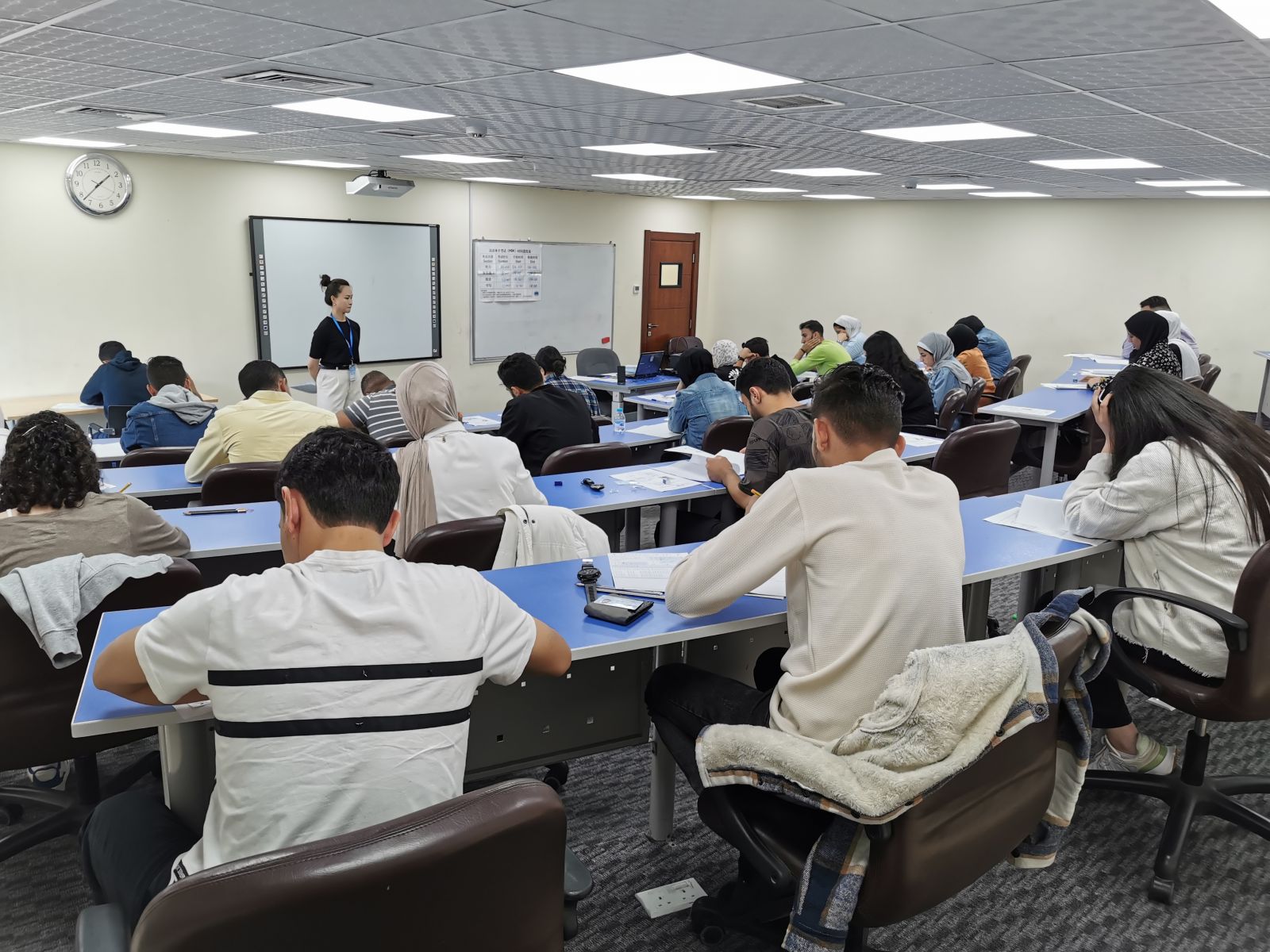 During the test, the invigilators fulfilled their duties, the students answered the questions on the test paper quietly, and the test room was in good order.
After the exam, the examination staff carefully checked and organized the answer sheets, speaking recording files and other relevant materials, and mailed them to Chinese Testing International Corporation Ltd. in time. With the support and cooperation of relevant departments of Talal Abu-Ghazaleh Global, this test was a complete success.
With the deepening of exchanges and cooperation in education, culture, economy and trade between China and Jordan, more and more people are learning Chinese in Jordan, and the number of applicants for HSK test is also increasing. TAG-CI will continue to be learner-oriented and provide high-quality Chinese teaching and test services for Chinese learners in Jordan.
TAG-CI will hold the last HSK test of this year on December 3, and welcome Chinese learners to register at TAG-CI.