Abu-Ghazaleh: Prepare for Several More COVID-19 Waves, the Pandemic Will Remain with us for Years

Abu-Ghazaleh: Prepare for Several More COVID-19 Waves, the Pandemic Will Remain with us for Years

AMMAN – Prominent Arab economist and well-known businessman, HE Dr. Talal Abu-Ghazaleh, chairman and founder of Talal Abu-Ghazaleh Global (TAG.Global), said the Coronavirus (COVID-19) pandemic is still in its early stages, with the potential 4 to 5 more waves to follow. He affirmed that the virus will remain as part of our life for years, and all the talk about a possible vaccine is just a profit-motivated purpose that should not be allowed to deceive us. Nor should the sought vaccine  be considered the effective solution for such a major world problem.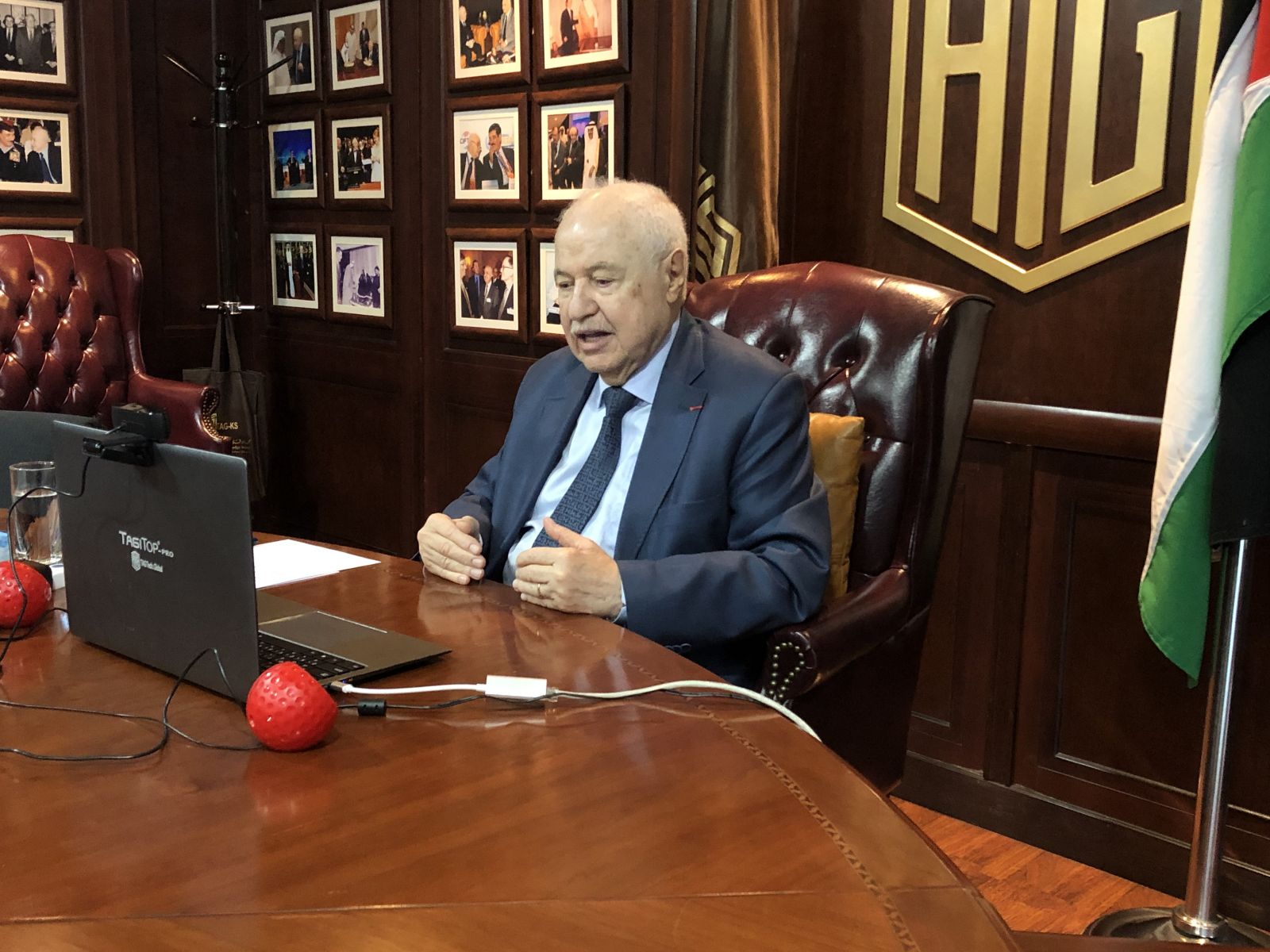 During an interview, through Skype free video call app, with anchor Ahmed Magdy in 'Akher El Esbo3' program aired on Egypt-based Sada El Balad TV, Dr. Abu-Ghazaleh stated that coronavirus crisis would not end unless and until all the seven billion people on this Earth are vaccinated with the right vaccine all at the same time.
He pointed out that we are heading towards an uncertain future due to the economic crisis caused by the corona pandemic, underling the necessity of paying more attention to this particular economic aspect of the crisis while at the same time we need to coexist with the virus until it finally disappears, which means we have to find ways to adjust to the abnormal situation and manage to live normally while fighting the pandemic. 
However, Dr. Abu-Ghazaleh believes that the world is standing before a historic opportunity to turn into the inevitable digital learning and e-government, calling on all countries to prepare the necessary digital infrastructure and Internet access to all people as a means to protect against, prevent and control the spread of COVID-19.
Tackling the economic crisis that hit institutions and individuals, Dr. Abu-Ghazaleh expressed his rejection of the shutdown of borders, schools and government offices, which resulted in severe implications on people's livelihoods, such as job losses and rising unemployment that are estimated at hundreds of millions of dollars due to the lockdowns. Accordingly, he called for rearranging our lives to adjust to the new situation and reformulate our lives on this basis.
Concerning his previously published expectations that Egypt's economy will become the sixth strongest economy in the world by 2030, Dr. Abu-Ghazaleh reiterated his complete confidence in Egypt's economy on the basis of international economic organizations' reports. "It is expected, according to research centers' studies, the World Bank and the International Monetary Fund (IMF) reports, that Egypt's positive response to the economic crisis relies on the country's policies in confronting the corona pandemic and the economy simultaneously." Dr. Abu-Ghazaleh concluded. 

It's worth mentioning that the interview discussed various other topics, you can watch the full interview via the following link:
https://www.youtube.com/watch?v=QVbJdX1Jw24