Abu-Ghazaleh: China's Digital Currency Threatens Dollar's Dominance
Abu-Ghazaleh: China's Digital Currency Threatens Dollar's Dominance

AMMAN - Arab economist, HE Dr. Talal Abu-Ghazaleh, founder and chairman of Talal Abu-Ghazaleh Global (TAG.Global), shed light on China's 'Digital Currency Payment (DCEP) in comparison with the dominant and prominent role of the US dollar in the world.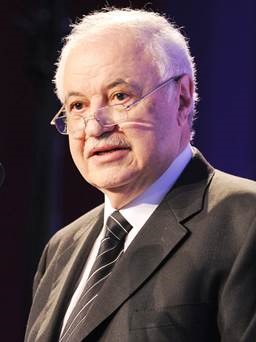 In a new episode of the "World to Where?" weekly program on Russia Today (RT) Channel, Dr. Abu-Ghazaleh stated that with the growing shift towards digital transformation around the world, China is launching its digital currency aiming to make it a global dominant currency.
That comes in conjunction with increasing calls to reduce dependence on the US dollar globally, according to Abu Ghazaleh, while also highlighting the fact that the Dollar is in fact a strong and a powerful weapon, more than fighter planes and bombs, which  the US can easily can  use to cut off the livelihood of any one through currency restrictions. 
Dr. Abu-Ghazaleh also explained that China, over the years, refused to link its currency to the US dollar, pointing out that Beijing has set its own plan to launch its own digital currency.
"At the beginning, China shifted to cashless transactions. It adopted the electronic financial transactions among its citizens. Currently, most of the Chinese people deal with the yuan electronically," Dr. Abu-Ghazaleh said, noting that: "Today, China is trying the circulation of its digital currency".
"We are facing a dangerous situation, as China is preparing to launch its currency internationally. One day, the whole world or even part of it will be using the Chinese digital currency which will be the main reason to spark a war between the two superpowers (America and China)," Dr. Abu-Ghazaleh concluded. (RT)