Abu-Ghazaleh Global' Stands by China in its 'Coronavirus' Crisis

Abu-Ghazaleh Global' Stands by China in its 'Coronavirus' Crisis

AMMAN – HE Dr. Talal Abu-Ghazaleh, chairman of Talal Abu-Ghazaleh Global (TAG.Global), stressed that TAG.Global considerately follows up the efforts and measures of the People's Republic of China in containing the outbreak of coronavirus, expressing his deep sadness for the rise of death toll in the country.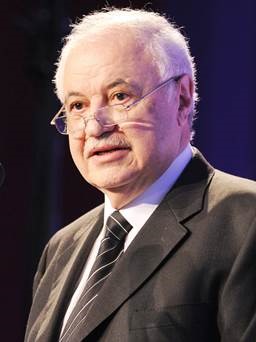 The coronavirus was identified for the first time in Wuhan, the capital of China's Hubei province late December 2019 and the death toll of infected people rose considerably.  
Dr. Abu-Ghazaleh expressed confidence that China will bypass this crisis and find the cure, saying "On behalf of myself and TAG.Global's staff, I present our deep condolences and sympathy to families affected by the virus and I hope that all efforts to combat this virus will go smoothly as possible so peace and tranquility of Chinese people will prevail again as soon as possible."
 TAG. Global is the first global organization to establish offices in China equipped with the latest technology and trained staff to provide professional services including educational, consulting and Intellectual Property services.
TAG.Global's five offices operate in cooperation with China's National Intellectual Property Administration in cases related to trademarks and patents. Moreover, TAG.Global's office in Beijing obtained recognition and support from the Chinese government and business community in 2014, and its business license was renewed for 20 years.
http://www.tagorg.com/news.aspx?id=26078&group_key=news&lang=en