'Abu-Ghazaleh Confucius Institute' Renews Cooperation Agreement with Chinese Shenyang Normal University

'Abu-Ghazaleh Confucius Institute' Renews Cooperation Agreement with Chinese Shenyang Normal University

AMMAN – HE Dr. Talal Abu-Ghazaleh, founder and chairman of Talal Abu-Ghazaleh Global (TAG.Global); president of Talal Abu-Ghazaleh Confucius Institute (TAG-Confucius), and Dr. Hao Deyong, President of Shenyang Normal University (SNU), signed an agreement renewing joint cooperation between the two sides.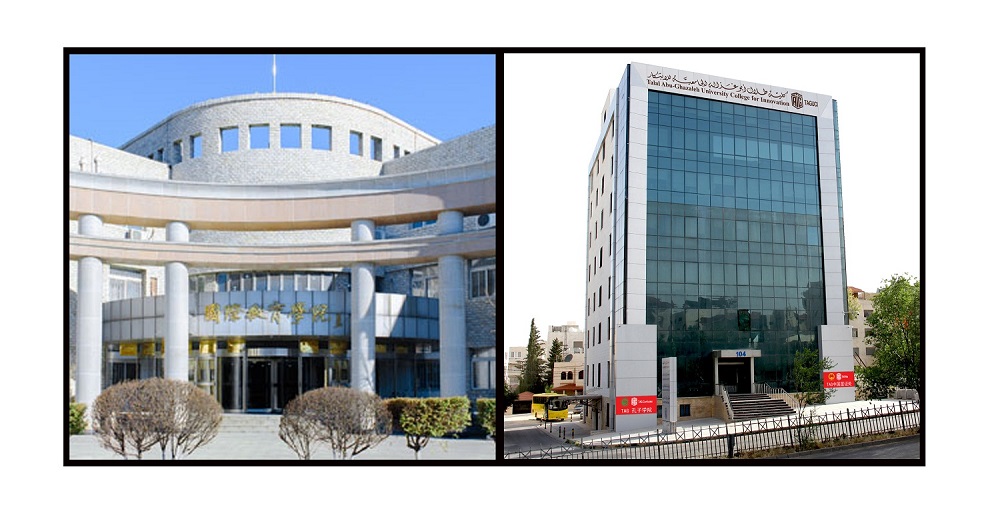 The agreement renewal  comes in response to the growing demand for learning Chinese language and culture of which  TAG-Confucius Institute is entrusted being the first official center for teaching Chinese language and the first official center for conducting Chinese proficiency tests (HSK) in Jordan. That is in addition to assisting students who wish to receive scholarships to pursue their studies at Chinese universities. The renewal of the agreement signals the growth of Sino-Arab relations especially in economic fields.
Dr. Abu-Ghazaleh expressed his happiness for renewing the partnership with Shenyang Normal University which has been ongoing since 2008. "The future is in China and we should be prepared for it," he said, expressing his pride that TAG.Global has been offering visa services to Jordanians and Arabs willing to travel  to China, under the supervision of the Chinese Embassy since 2009.
"Our deep belief and confidence in the significance and impact of the Chinese culture, civilization and technology was the main driver for us to become one of the leading international corporations to establish branches in China. Therefore, TAG.Global opened three fully operational offices in Beijing, Shanghai and Hong Kong, along with two representative offices in Guangzhou and Chengdu to offer our world-class services," Dr. Abu-Ghazaleh said. 
TAG-Confucius Institute is currently preparing a strategic plan to teach Arabic language in China as per an accredited program and certificate entitled 'Fluency in Arabic Language Skills'. It also aims at enhancing and promoting teaching of the Chinese language and culture in Jordan based on a cooperation agreement signed with Chinese entities; mainly with Shenyang Normal University and other partner universities. 
TAG-Confucius Institute works under the supervision of Chinese International Education Foundation and Center for Language Education and Cooperation (CLEC) of the Ministry of Education of China. TAG.Global has been offering various services in cooperation with China, mainly the TAG-Chinese Visa Center.