Types and Meanings of Chinese Flowers
Types and Meanings of Chinese Flowers
Osmanthus Flowers 
One of the most easily-recognized Chinese flowers, Osmanthus has been depicted in Chinese poetry books for hundreds of years now. It is very fragrant and is used in 
Chinese local food, Chinese people also make teas with this flower, they belong to the family of Oleaceae, and the small trees can reach up to 39 feet tall. 
These flowers are usually white and it has a small fruit that only contains one seed. 
Lily Flowers
Chinese people love Lilies because they think that this flower represents good fortune and happiness. In addition, they also believe that Lilies are used to help people, as they can be used to solve difficult situations or problems.
Since Lilies die, re-flower, and die again, Lilies are considered to be special in Chinese culture. Thus they often give this type of flowers as a wedding present, or even as a symbol for future parents who want to start a family. They belong to the Liliaceae family, and their scientific name is Lilium. They can have white, pink, orange, red, yellow, and cream petals. 
Chinese Rose Flowers
Scientifically known as Rosa Chinensis which belongs to the Rosaceae family, this plant has originated in China. It can bloom all-year-round, and it's locally known as the ''Queen of Flowers'' as it is very beautiful.
Its petals can be pink, red, yellow, cream, and white. It is also the flower that has been chosen to represent at least 50 cities in China.
This small tree also has small flowers that have a very strong fragrance. The scientific name is Osmanthus fragrans, and they are native to Asia.
Lotus Flowers
Also known as Nelumbo Nucifera, it's one of the most important flowers in China. They grow in murky waters, but they are one of the most beautiful flowers on earth.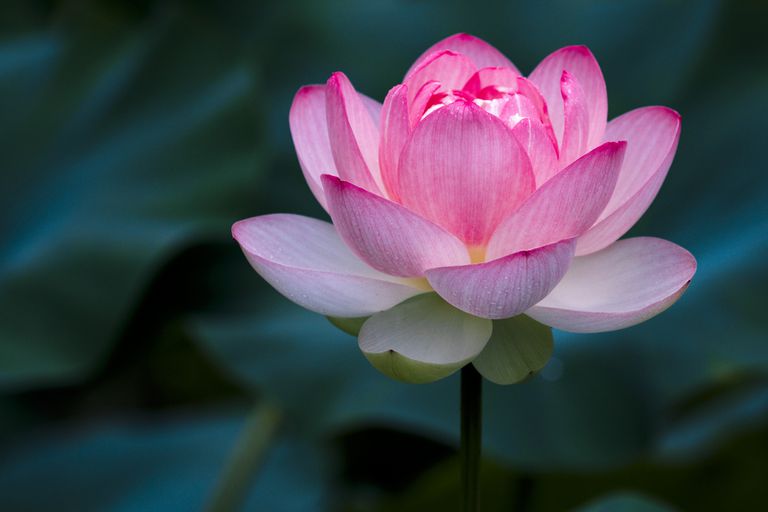 They can have pink or white petals, and they grow in ponds or aquariums. The Lotus flower has always been present throughout Chinese history, as they tend to overcome many obstacles in order to bloom
This flower is also linked to Buddhism, as it represents wisdom, purity, and peace. It also symbolizes perfection, which is a characteristic that Buddha has. 
The Lotus flower is often depicted in Chinese architecture and art. 
Chrysanthemum Flowers
Also known as Dendranthema morifolium, they are another famous type of flower in China. The Chrysanthemums are often associated with duration and longevity. 
They are native to China and tend to bloom in late autumn, and they are a perennial herbaceous plant. 
Its flowers can be yellow, red, purple, white, and pink
Orchid Flowers
Orchids come from the family of Orchidaceae. They are a perennial herb and are loved in China. They represent good taste, elegance, simplicity, and beauty. Scholars from China have always mentioned Orchid flowers in their studies or books.
Also known as Paeonia suffruticosa, they are the unofficial national flower of China, as most people love this type of flower.
Peonies symbolize prosperity and happiness in the Asian country. They are beautiful flowers and have very big petals that are often red or white. It is also known as the "King of Flowers" in China, as they were one of the first flowers that were ever cultivated in the country 
https://florgeous.com/chinese-flowers/