TAG-Confucius Institute Participates in International Day at Al-Hussein Technical University

TAG-Confucius Institute Participates in International Day at Al-Hussein Technical University
On November 8, TAG-Confucius Institute (TAG-CI), on behalf of China, participated in the 2nd International Day held by Al-Hussein Technical University (HTU). The representative institutions of Jordan, China, America, France, Germany, Spain, Italy, Japan, Turkey, South Korea, India and Mexico were invited to participate in the event. Mamoun Abu Al-Sebaa, Jordanian Director of TAG-CI, Yang Songfang, Chinese Director of TAG-CI, Randa Al-Yabroudi, Deputy Director of TAG-CI, Leen Aljadid, International Relations Officer of HTU, attended the event. A total of about 500 people including the teachers from TAG-CI and China Culture Center in Amman, the staff and students from HTU participated in the event. 
The event consisted of two sections: performance and booth activities.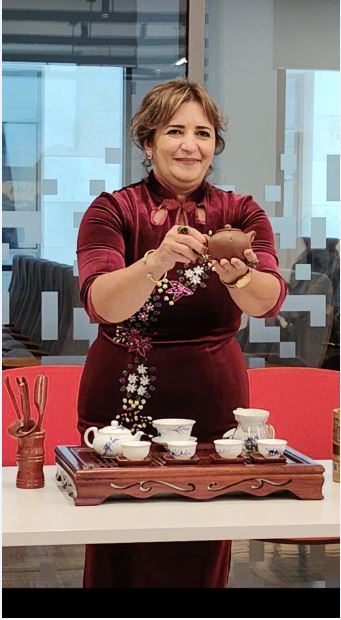 In the performance section, Randa performed Tea Ceremony. She wore a traditional Chinese costume Qipao and showed the brewing skills of Chinese tea in a beautiful manner. The audience enjoyed attentively and showed their interest and curiosity and burst into applause at the end of the performance. Later, the audience came to Chinese booth to enjoy the tea set and drink tea. With the teacher's detailed introduction to tea culture of China, the audience will understand more about tea and life.
After tea ceremony, the teacher Li Tengfei performed Chinese martial arts. The audience were amazed by his smooth movements and applauded from time to time. Many students called him "Bruce Lee" (the English name of martial arts master Li Xiaolong), which showed how much they love Chinese Kongfu. Martial arts are the essence of Chinese culture. Li's performance let Jordanian teachers and students see the charm of Chinese martial arts.
The booth activities included Chinese books and periodicals, TAG-CI brochures, calligraphy, traditional Chinese costumes, cultural stuff, Chinese food, chopsticks, panda protection initiative, etc., and there was an endless stream of students in front of Chinese booth.
 The students read Chinese books and brochures with great interest, and asked about Chinese learning. Many students said "你好"(hello)to greet the Chinese teachers; some students counted numbers in Chinese with gestures; one student could say tongue twister "吃葡萄不吐葡萄皮"(Eat grapes without spitting grape peels). From the communication with the students, it's learned that many students' parents have business with China, so these students know a lot about Chinese language and culture and are proud of it. 
The students also actively experienced other activities. They had photos taken with Chinese costumes and Chinese names that the teacher wrote in brush for them, and said loudly "你好,中国"(Hello, China).Besides, they played the ancient banquet game of throwing arrows into a pot and shuttlecock kicking, and TAG-CI Director Yang Songfang gave them Chinese bookmarks as gifts. 
Chinese food, chopsticks and panda protection initiative were students' favorite experiencing activities as well. Dumplings and hot pot, as the representative food of China, were particularly popular with the students who tasted with chopsticks. Panda is China's national treasure and won the love of students. One student put on panda clothes and attracted other students to take photos with "panda". The panda protection initiative made the people present realize the importance of panda protection.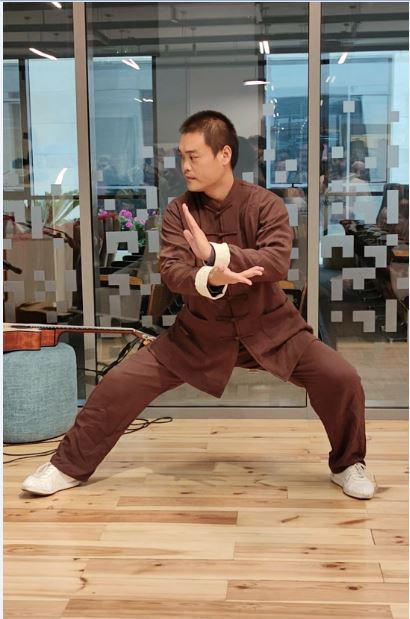 At the end of the event, Leen Aljadid thanked TAG-CI for its strong support to the International Day and hoped to cooperate with TAG-CI in Chinese language teaching in the future. 
The Confucius Institute is not only a Chinese language teaching platform, but also an important window for people around the world to understand China. The cultural activities of TAG-CI in this event made Jordanian teachers and students further understand China, Chinese language and culture, and won their appreciation. In the future, TAG-CI will continue to contribute to Sino-Jordan people-to-people exchanges in a wide range of ways.