TAG-Confucius Institute Jointly with China Cultural Center in Amman Celebrate the 2023 Chinese New Year at Mashrek International School

TAG-Confucius Institute Jointly with China Cultural Center in Amman Celebrate the 2023 Chinese New Year at Mashrek International School

AMMAN - Celebrating the 2023 Chinese New Year of the Rabbit, Talal Abu-Ghazaleh Confucius Institute (TAG-CI) and China Cultural Center in Amman have jointly held a Chinese Cultural Day at Mashreq International School on February 2nd, 2023, in the presence of Dr. Hana Malhas, Principal of Mashrek International School, Ms. Shi Wei, Director of China Cultural Center in Amman, Dr. Yang Songfang, Chinese Director of TAG CI, and Mr. Mamoun Abu Al Sebaa, Foreign Director of TAG-CI. Teachers from the TAG-CI and Cultural Center and more than 180 people including second-grade students and teachers from Mashreq International School have participated in the event.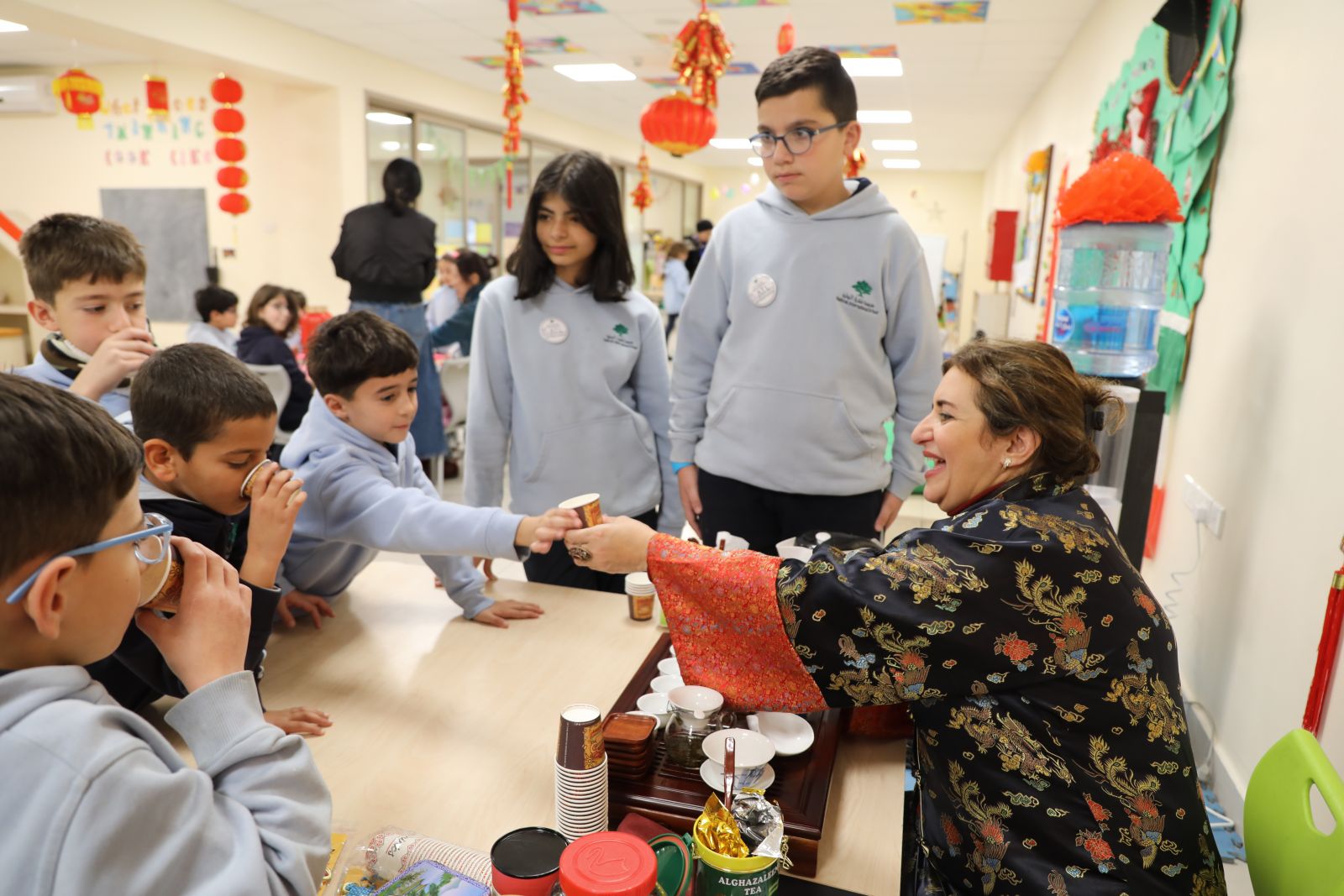 Red Chinese knots, various Chinese lanterns and Chinese Ornaments gave the venue a strong Chinese style. TAG-CI carefully prepared Chinese cultural experience activities such as calligraphy, Chinese tea ceremony, paper-cutting, and lantern-making for the students. The Cultural Center prepared the promotional video of the Lantern Festival Gala of China Media Group, Tai Chi, and chopsticks for the students.
The children first watched the promotional video of the Lantern Festival Gala to feel the joyful atmosphere of the Lantern Festival in the Year of the Rabbit.
In the calligraphy experience area, Dean Yang Songfang wrote the names in Chinese names of every present student with a brush. The children curiously asked Dean Yang various questions about Chinese language and Chinese characters.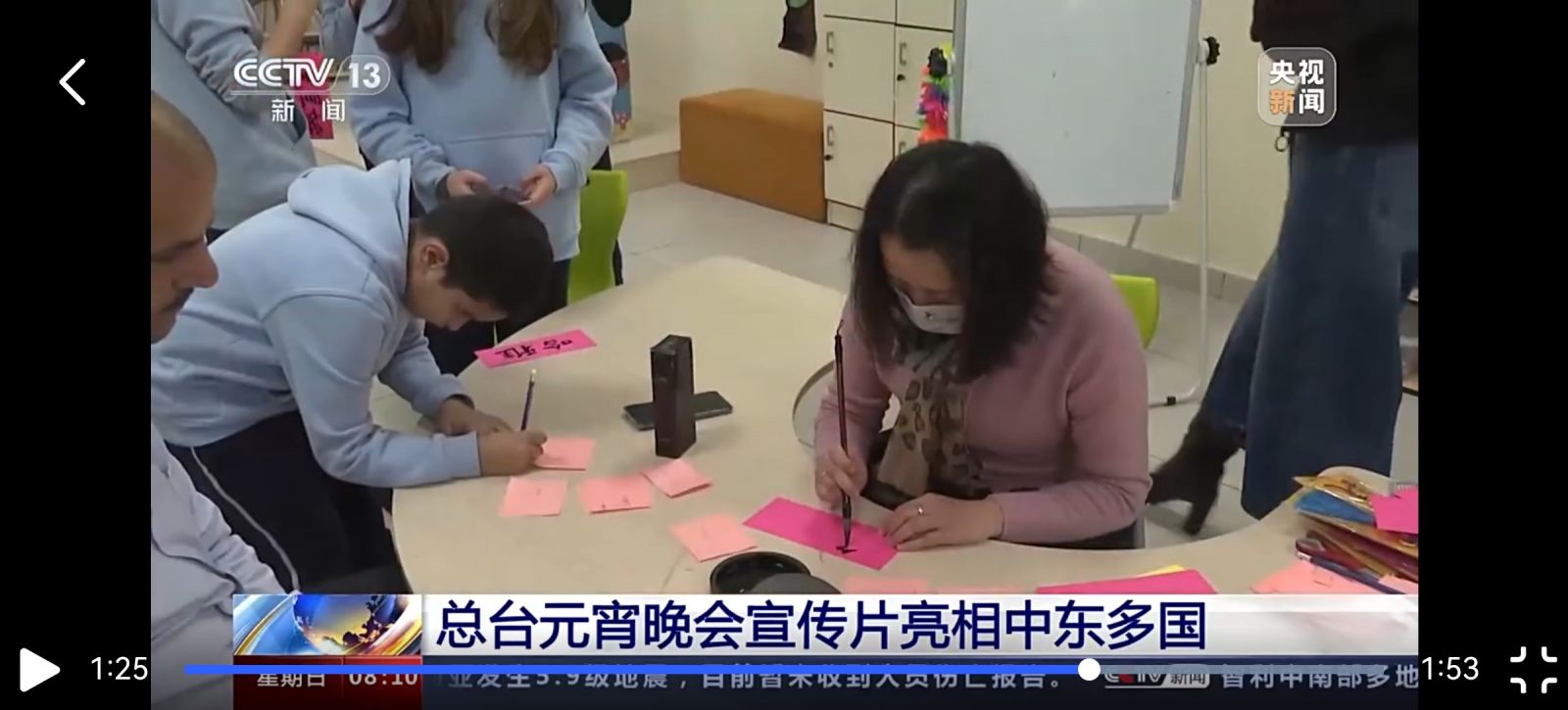 In the handicraft area, Guan Xia, a teacher of the Confucius Institute, taught everyone how to cut out the three-dimensional "spring" character and how to make Chinese lanterns. The children carefully followed the guidance of Teacher and cut step by step, and they were very happy with their own works.
In the tea ceremony area, Ms. Randa Al-Yabroudi, from TAG-CI, showed the Chinese tea art, including warming the pot and cups, appreciating tea, pouring tea, brewing tea, serving tea, tasting tea, etc. The children could not wait to receive the tea with their little hands, wanting to taste it quickly.

The students also learned Tai Chi. They followed the movements of Mr. Li Tengfei from the Cultural Center, and every motion and style looked like a master of martial arts.
The children also experienced how to use Chinese chopsticks. When they successfully picked up the "disobedient" beans, they all received praise from the teachers.
Between the activities, there was also a quiz game on Chinese knowledge. The children who answered correctly won prizes such as bunny dolls, Chinese knots, notebooks and pens. The scene was filled with children's laughter.
Xinhua News Agency and CCTV conducted on-site interviews and reports on the event.