TAG-Confucius Institute Is Invited to Participate in the Video-Shooting of Special Spring Festival Program by Chinese International Education Foundation
TAG-Confucius Institute Is Invited to Participate in the Video-Shooting of Special Spring Festival Program by Chinese International Education Foundation

As the 2023 Spring Festival (Chinese Lunar New Year) is approaching, Chinese International Education Foundation (CIEF) is preparing the Spring Festival Gala of Confucius Institutes (CIs) around the world to celebrate the Festival. CIEF is collecting programs from CIs around the world.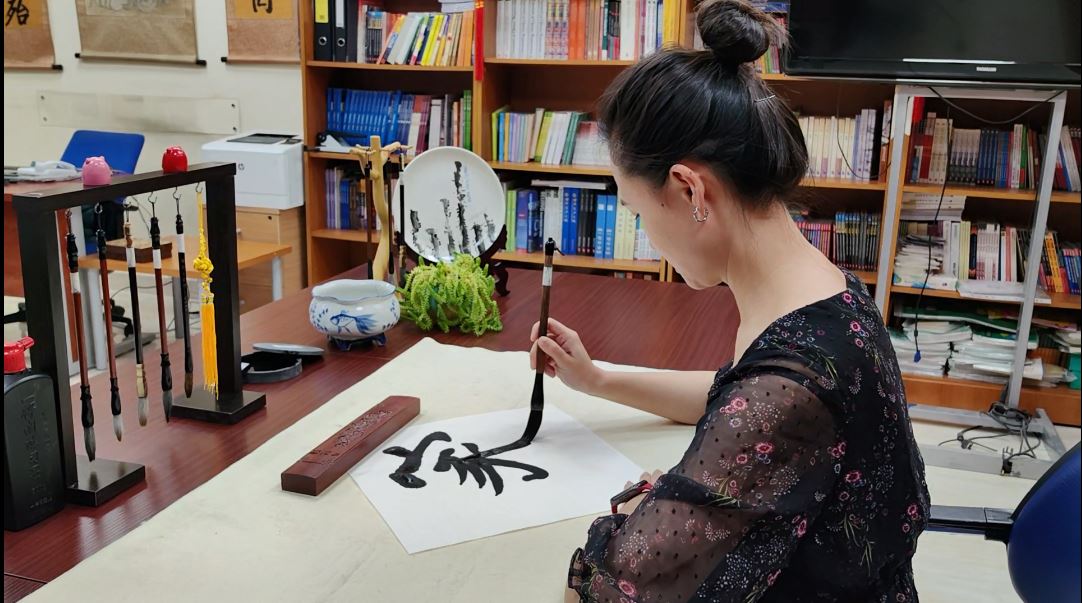 Program One: writing the character "家"(home or family in English)
The CIs can choose any style of calligraphy, such as seal script, clerical script, running script, regular script and cursive script, to write "家" with a brush, and then take a photo of the CI staff and the character "家".
The teachers of TAG-Confucius Institute (TAG-CI) began to hold the brush to write "家" to convey their love and affection for the warm home of CI through the brush tip, and then TAG-CI staff had a "Happy Family" photo taken together.
Program Two: singing the song "A Loving Family"
CIs around the world can shoot a video of one or more people singing the song "A Loving Family" to welcome the Spring Festival.
After rehearsal for many times, Dr. Yang Songfang, Chinese Director of TAG-CI, and the teachers sang the song with true feelings: we share happiness and difficulties, we unite and help each other, we love each other, and CI is a loving family. 
Special Invitation: holding a brush and ten strokes constituting a "家" 
According to the submitted programs, CIEF would select 10 CIs around the world with outstanding performance to jointly shoot a special video program of "holding a brush and ten strokes constituting a '家'". TAG-CI was recognized and appreciated by CIEF for its beautiful calligraphy work "家", so it received a special invitation from CIEF to shoot the video of writing "家". Under the organization and plan of Dr. Yang Songfang and the cooperation of the teachers, written by the teacher Ms. Sheng Guannan, "家" was successfully shot in long shot, close shot and close-up.
TAG-CI wishes everyone a happy Spring Festival and an auspicious Year of the Rabbit. Let's get together on the first day of the Lunar New Year at the CI cloud home (ci.cn) to enjoy the wonderful programs of CIs and celebrate the Spring Festival.