TAG-Confucius Institute Holds a Series of Spring Festival Celebrations

TAG-Confucius Institute Holds a Series of Spring Festival Celebrations
On February 7-11, Amman TAG-Confucius Institute (TAG-CI) held a series of activities to celebrate the Spring Festival, Chinese New Year of the ox, including the Spring Festival cultural class, calligraphy experiencing class, videos sending good wishes, etc. The teachers and students were immersed in the festive and peaceful atmosphere.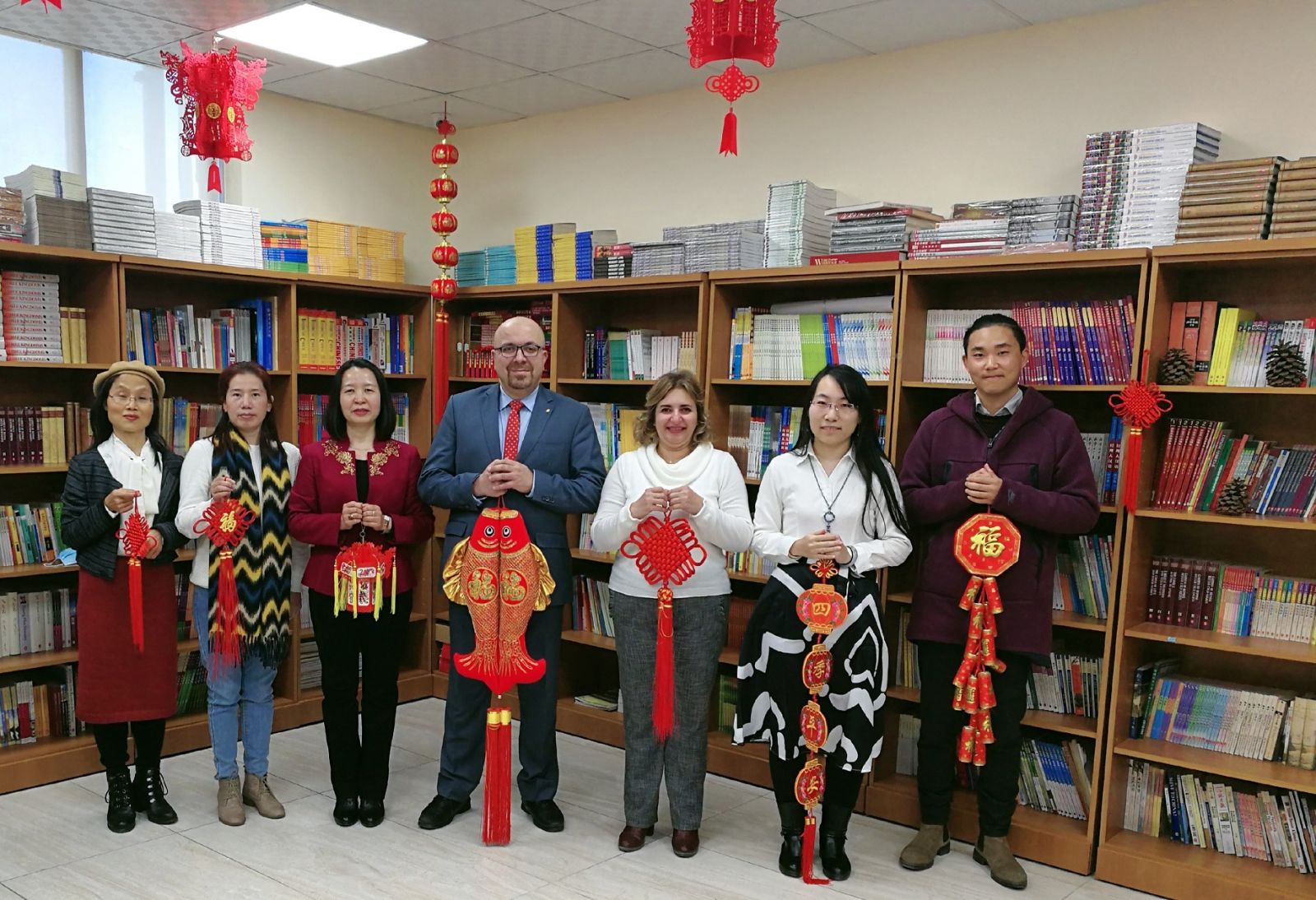 In the Spring Festival cultural class, the teachers introduced the origin and customs of the Spring Festival to the students through videos, PowerPoints and objects, such as the story of "new year", the customs of pasting Spring Festival couplets, setting off firecrackers, exchanging New Year best wishes, family reunion, watching the Spring Festival Gala and so on. Teachers also asked the students to guess what the Chinese would eat at the New Year's Eve feast by means of prize-winning quiz. In addition, by comparing the Chinese and Arab festival customs, the teachers made the students understand the similarities and differences between the two cultures. The Spring Festival cultural class aimed at letting the students appreciate the cultural connotation of traditional Chinese festival.
TAG-CI also offered calligraphy experiencing class on Spring Festival blessings. The teachers first introduced the expressions of Spring Festival blessings and gestures such as "fist and palm salute", and then, they instructed the students to write with a brush Spring Festival blessings, such as "Happy New Year" "Good luck in the year of the ox" "Wish you a prosperous new year" "Wish you all the best" in Chinese, etc. On the one hand, the students felt the charm of Chinese calligraphy, and on the other hand, they conveyed the best wishes of the festival.
What's more, the teachers and students recorded videos to express their expectations for the future with songs and their best blessings for the New Year with words, and everyone shared the joy of the festival.
The Spring Festival, also known as Chinese New Year, is the most important traditional festival in China. It is a festival of joy and harmony for family reunion, showing the essence of the life culture of the Chinese nation. Due to the Coronavirus pandemic, TAG-CI held mainly online celebrations this year. 
The students were still enthusiastic, delivering festival blessings to the Chinese people and hoping that the Spring Festival will bring gorgeous spring natural scenery and peace and love on the earth.