TAG-Confucius Institute Holds Online Chinese Proficiency Test
TAG-Confucius Institute Holds Online Chinese Proficiency Test
On October 30, TAG-Confucius Institute (TAG-CI) successfully held online Chinese Proficiency Test (HSK/HSKK test, home-edition), which covered HSK Level 1, 3, 4, 5, 6, and HSKK basic and intermediate levels. A total of 31 students sat for the test.
Although TAG-CI has held online HSK/HSKK test for many times, TAG-CI still takes each test seriously and implements everything related to the test in rigorous and standardized way to ensure the smooth progress of the test.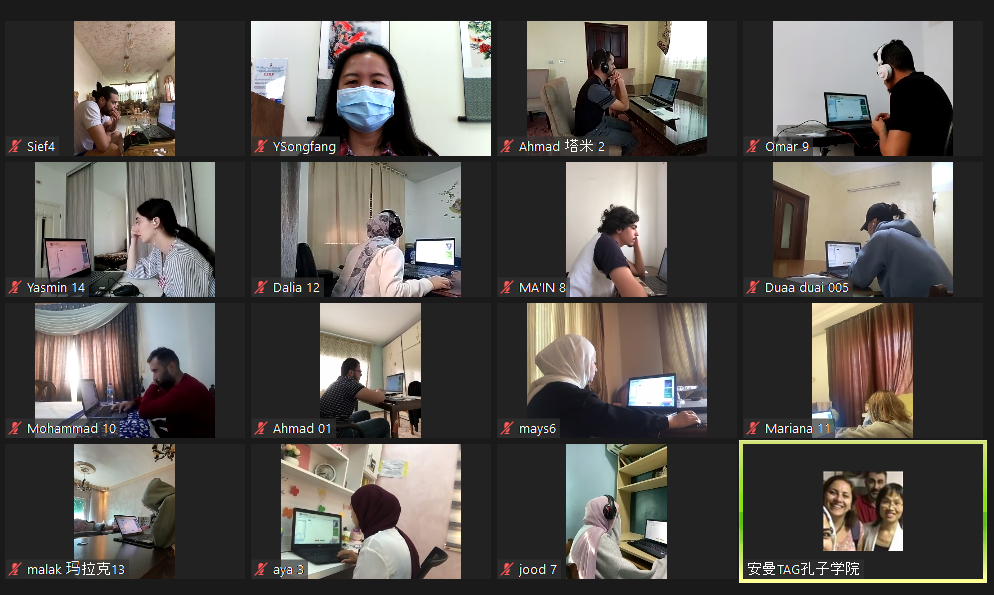 Before the test, Dr. Yang Songfang, Chinese Director of TAG-CI, and all the Chinese teachers attended the training meeting on the test affairs held by Chinese Testing International Corporation, Ltd. (CTI), and once again became familiar with the test process, test requirements and test management system. TAG-CI held a meeting to arrange the test work, and the teachers performed their duties, trained the students, guided the students to download and install test application, organized mock tests and solved the students' problems with the help of the technical teachers of CTI.
On the day of the test, the teachers arrived at TAG-CI one and a half hours in advance. In strict accordance with the test process and requirements, the teachers used Zoom meeting and test management system to invigilate the test and deal with the students' problems. 
After the test, the students extended their gratitude to the teachers for their patient guidance and help, and expressed that it was a very happy Chinese test and hoped they could get good results. After that, TAG-CI sent the test report forms and invigilation video links to CTI. 
With the full support of CTI, the joint efforts of all the teachers and the active cooperation of the students, TAG-CI successfully completed the online Chinese Proficiency Test. 
Under the COVID-19 pandemic situation, TAG-CI has held online Chinese Proficiency Test for many times to ensure the safety and health of the teachers and students on the one hand, and to meet the needs of students for academic assessment, scholarship application and job hunting, etc. on the other hand. On December 11, TAG-CI will hold the last online Chinese Proficiency Test of this year to meet the needs of Jordanian students and promote the development of Chinese education in Jordan.