TAG-Confucius Institute Holds Chinese Proficiency Test

TAG-Confucius Institute Holds Chinese Proficiency Test
On April 9, TAG-Confucius Institute (TAG-CI) held the third Chinese Proficiency Test (HSK) of 2023. The test covered HSK levels 3, 4, and 6, as well as the oral test of basic level, intermediate level and advanced level, with a total of 44 test takers.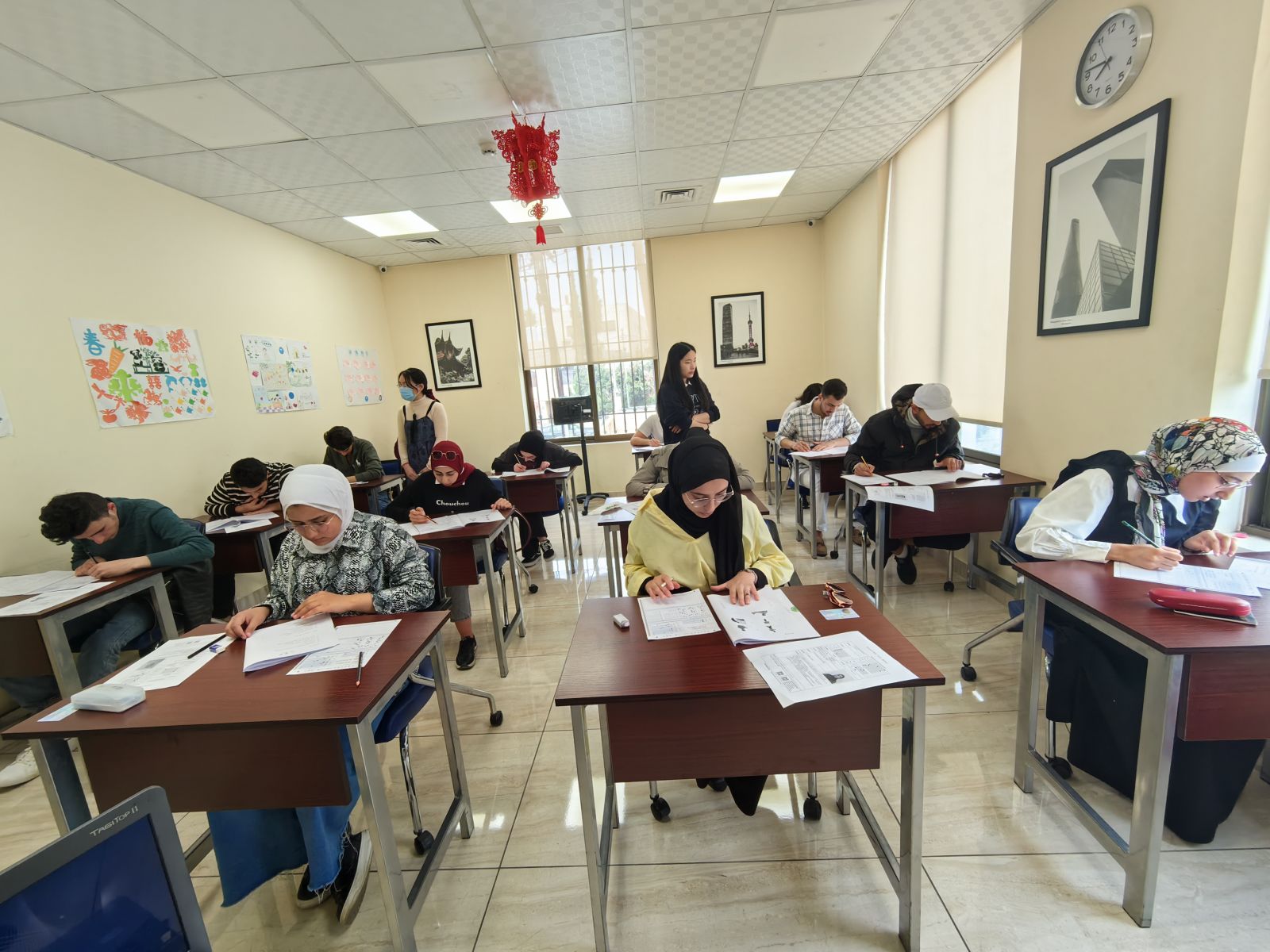 TAG-CI attached great importance to the test. One week before the test, Dr. Yang Songfang, Chinese Director of TAG-CI, held a meeting on test affairs for the teachers, introducing the arrangement of the test and assigning the tasks for each teacher.
In order to ensure the smooth progress of the test and better results for students, TAG-CI conducted online and in-person pre-test training for the students.
 The teachers built WeChat or WhatsApp groups for the students of different HSK levels, issued relevant notices, and answered various questions from the students. At the same time, the students were organized to participate in in-person tutoring and mock tests at the Institute. The teachers introduced detailed points that should be paid attention to, how to fill out the answer sheet, the exam time and the techniques of answering questions, etc.
On the day of the test, TAG-CI staff strictly abided by the test regulations, guided the students to enter the test rooms, checked their IDs or passports, and emphasized the method of filling out the answer sheet. In the oral test, the invigilators explained the recording process once again. Dr. Yang Songfang visited the test rooms to know about the conditions of the test. The invigilators were fulfilling their duties strictly to ensure the fairness and impartiality of the test. 
After the test, the most frequently asked question by the students was about the application for scholarships. The student Rand Albakri said, "I feel I have answered the questions very well and hope to know my grades soon and apply for a scholarship to study in China." Winning a scholarship to study in China is the dream of most students, and hopefully their dreams will come true. With the joint efforts of both Chinese and Jordanian teachers at TAG-CI and the cooperation of the students, this Chinese Proficiency Test was concluded successfully.