TAG-Confucius Institute Holds Celebrations of Confucius Institute Day

TAG-Confucius Institute Holds Celebrations of Confucius Institute Day
On the occasion of the 9th Confucius Institute Day, TAG-Confucius Institute (TAG-CI) successfully held online and in-person celebrations during the period of September 24-27, 2022. With the theme of "Confucius Institute, a good friend in your life" of Confucius Institute Day, TAG-CI invited students and their parents to the Institute to participate in cultural experience activities, including learning to play Taiji boxing, experiencing Chinese calligraphy and trying on traditional Chinese costumes. The students also talked about their feelings about learning Chinese and their impression of the Confucius Institute, and conveyed good wishes for the Confucius Institute Day.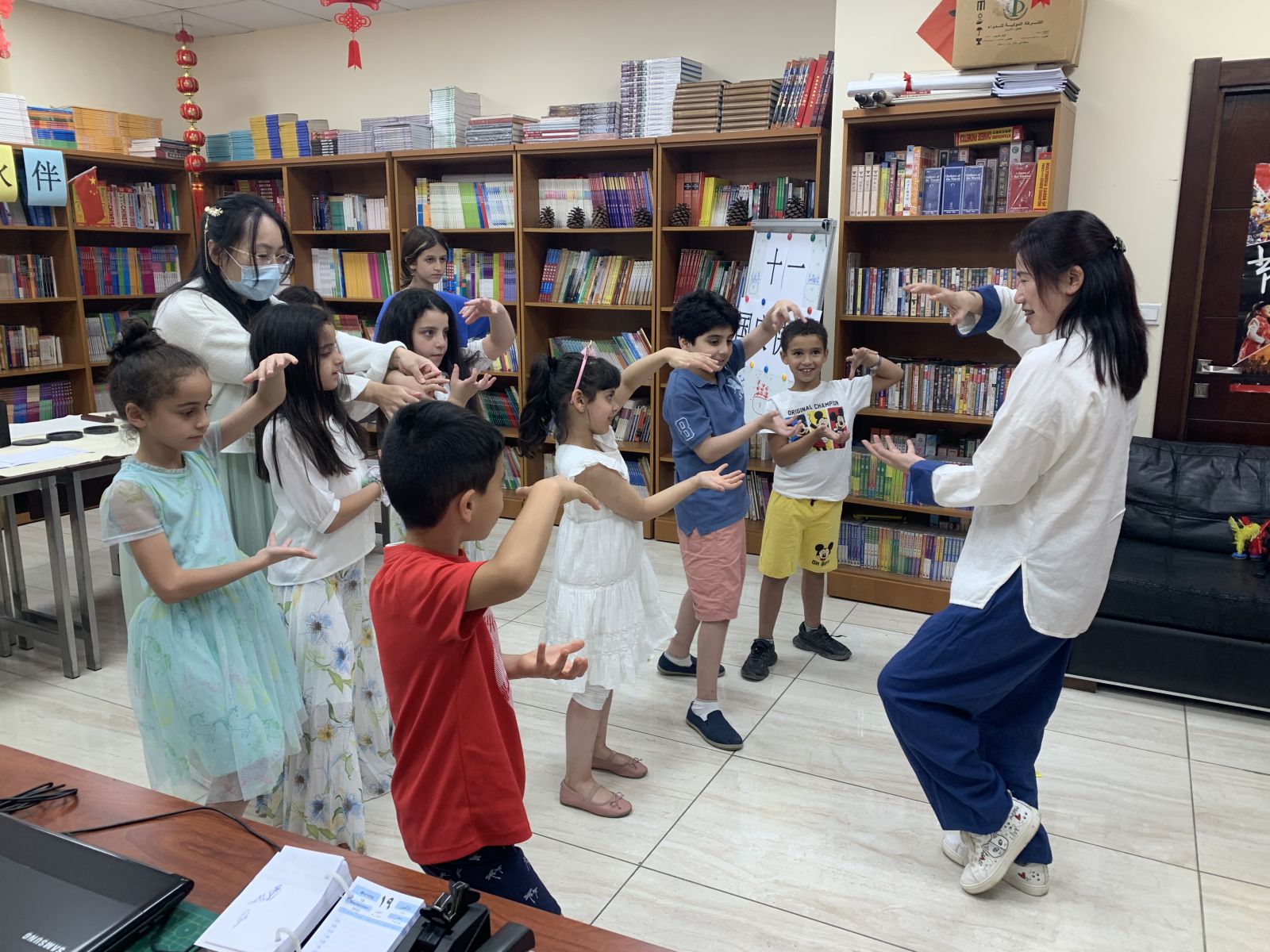 Under the instructions of the teacher, the students learned to play Taiji boxing and expressed that they were so interested in it that they would continue to learn Taiji boxing in the future. 
In the calligraphy section, considering the National Day is drawing near, the teachers taught the students to write "Happy National Day" in Chinese. Although the students' calligraphy was not so standard, it contained their good wishes from the heart. The students also colored the national flags of China and Jordan to show the friendship between the two countries.
Trying on traditional Chinese costumes was the students' favorite. Costume culture is an important part of traditional Chinese culture, so the teachers prepared Han costumes, Peking Opera costumes, ethnic costumes and modern Chinese costumes. The students chose their favorite to wear and their parents used the mobile phones to record the pleasant moments.
Besides the above-mentioned activities, the students experienced kicking shuttlecock as well. The light shuttlecock flew up and down and danced with the students' footsteps. 
The online activities were also wonderful. The teachers asked the students to recall their days of learning Chinese at the Confucius Institute and talk about "Confucius Institute in my eyes". 
The children students expressed "happy" "love Chinese language and the teachers"
 "A lot of fun" and so on, while the students in adult classes talked more about their learning experiences in the perspective of Chinese language and culture and expressed their love of the Confucius Institute.
At the end of the event, the teachers and students expressed their best wishes for the Confucius Institute Day. 

The celebrations of the Confucius Institute Day have enhanced the students' understanding of Chinese language and culture in a variety of forms. As a good friend of students and local community, TAG-CI will carry out more wonderful events in the future to show the image of Confucius Institute as an "open, inclusive, dynamic and trustworthy" friend.