TAG-Confucius Institute Wins First Prize in International Chinese Speech Contest
TAG-Confucius Institute Wins First Prize in International Chinese Speech Contest

After a month of preparation and selection, the International Chinese Speech Contest successfully came to an end, which was sponsored by the Alliance of Liaoning Province Confucius Institute Cooperative Universities and organized by Dongbei University of Finance and Economics. On October 23, the award results were announced, and Sara Yousef, a student from TAG-Confucius Institute (TAG-CI), won the first prize. Dr. Yang Songfang won the Excellent Mentor Award.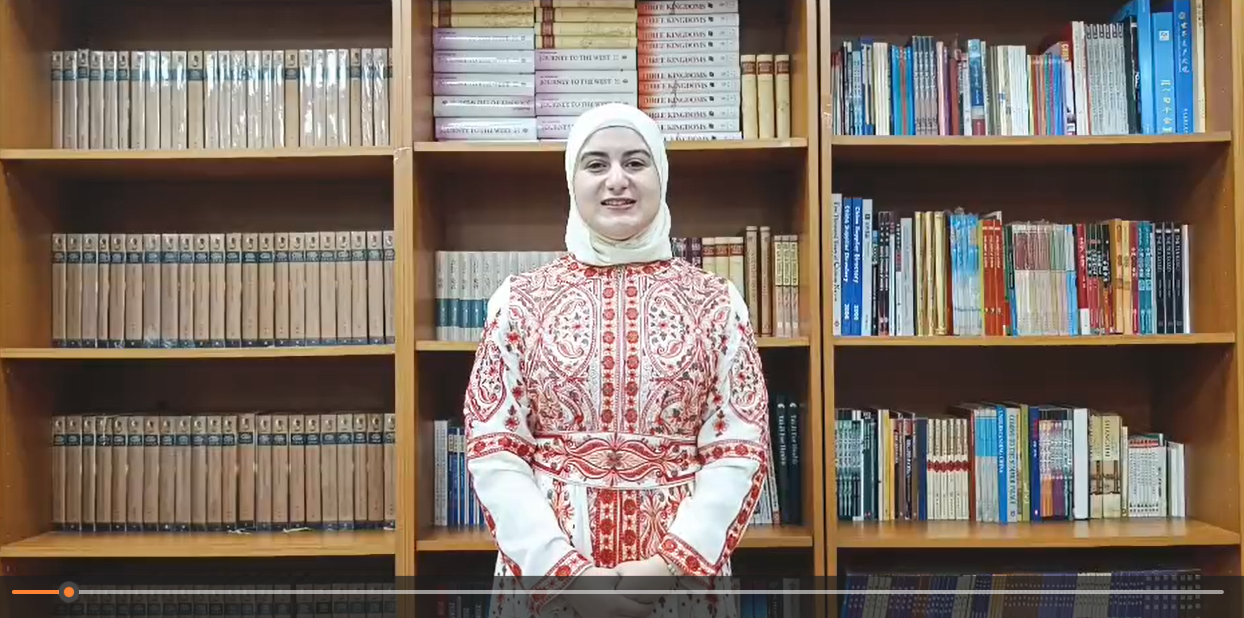 This contest featured four speech themes: The beauty of Chinese language and other languages in the world; Chinese language gives the wings to my dreams; My study abroad; My Chinese language learning.
As the mentor, Dr. Yang Songfang, Chinese Director of TAG-CI, prepared for the contest with Sara Yousef in detail, including speech writing, pronunciation practice, presentation of speech manners, video recording, etc. As last, a satisfactory video was submitted entitled "Chinese Language: Key to the Door to the Future". Sara Yousef won the recognition of the judges for her accurate pronunciation, fluent language expression, full emotions and beautiful demeanor, and won the first prize. 
TAG-CI will continue to organize students to participate in various relevant contests, providing opportunities for them to showcase their Chinese language abilities. At the same time, contests will promote Chinese learning and teaching, achieving improvement both in talent cultivation and teaching skills.