Happy Life in Kala Village – Tibet

Happy Life in Kala Village – Tibet

Kala Village is a rural revitalization demonstration village which is famous for peach blossom in Nyingchi City, Tibet Autonomous Region. In July 2021, Chinese President Xi Jinping made an inspection in the village, where he visited villager Dawa Gyaltsen, talked with him about daily life and development, and pointed out that the good life of Kala Village is an epitome of the economic and social achievements of Tibet since its peaceful liberation.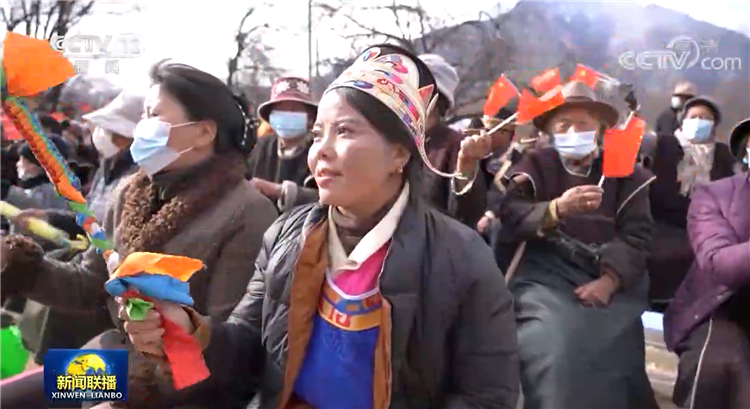 Half a year has passed, what has changed in Kala Village?
Kala Village, sitting 2900 meters above sea level, is close to 318 National Highway and the Nyang River. It is a natural village under the jurisdiction of Zhenba Administrative Village in Nyingchi Town. With peach blossoms quietly sprouting, the village is now full of vitality in early spring.
In spring, the village is really charming with more than 1,200 wild peach blossoms blooming one after another. Thanks to this unique resource, the village has developed a tourism industry. Last year, the village achieved a tourism income of 4.6 million yuan; all 33 households in the village received dividends. Dawa and his family also got theirs. Besides, Dawa earned over 100,000 yuan by engaging in transporting. Together with income from renting his 27 mu (about 4.44 acres) of land and income from agricultural and animal husbandry products brought by 40 livestock, the family realized an income of 350,000 yuan last year.
Dawa's home is a Tibetan-style courtyard. With the increase in income over the years, the courtyard has become more and more beautiful. To Dawa's pleasure, his two children all study hard and have great aspirations.
It's not just the Dawa's family that makes great change. After President Xi Jinping's inspection, Kala Village become clearer about rural revitalization. Through exploring ecological resources, constructing agricultural complexes and developing Peach Blossom Gardens and other projects, the village has strengthened its collective economy continuously. By means of pooling of land and self-raising funds, villagers have also constructed fruit picking gardens and planted winter rape flowers, highland barley and other flowers, extending the tourism industry chain. In September last year, the village also developed four red tourism routes and launched a batch of novel cultural and creative products.
Lucid waters and lush mountains are invaluable assets. Now, Kala Village has cooperated with local banks to combine the credit line of villagers with the green scores. The higher green scores of villagers, the higher the credit line. Nowadays, the villagers' awareness of environmental protection has been greatly enhanced. Everyone in the village initiatively cleans up the garbage and clutters, and take turns to patrol the nearby mountains and forests.
http://eng.tibet.cn/eng/index/xzgs/202202/t20220222_7150932.html