Abu-Ghazaleh: China Dethrones the US from Global Economic Dominance
IMF Latest Report Reveals Superiority of Chinese Economic over American
Abu-Ghazaleh: China Dethrones the US from Global Economic Dominance

AMMAN - Arab economist and prominent businessman, Dr. Talal Abu-Ghazaleh, founder and chairman of Talal Abu-Ghazaleh Global (TAG.Global), talked about a recent report issued by the International Monetary Fund (IMF) indicating the superiority of China's economy over its rival the 'American economy', questioning the timing of issuing such a report at this sensitive period.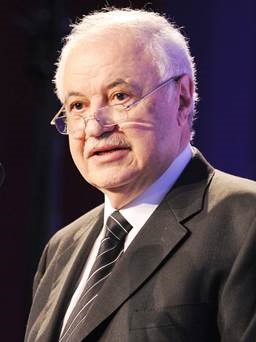 In a new episode of his weekly program (The World to Where?) on Russia Today (RT), Dr. Abu-Ghazaleh said that, according to IMF Report, China has become the largest economy in the world especially after becoming the World's Top Trader in the last few years. 
According to the report, China's economy is measured at $24.2 trillion, in comparison to the USA's $20.8 trillion; if the figures were calculated using the Purchasing Power Parity (PPP).
However, if the comparison between the two economies were based according to the Market Exchange Rates (MER), the US economy would exceed its Chinese counterpart by $6 trillion; where the US economy would be estimated at $20 trillion and China's at $14 trillion.
The IMF stated that the PPP standard is more accurate for comparison as it eliminates any differences in price levels between economies, since it compares different countries' currencies through a "basket of goods" approach.
Based on Abu-Ghazaleh's own vision and readings of different studies, he referred to China's superiority over the US in other areas, stating that Beijing spends more on scientific research than Washington, adding that China is the only country whose economy is expected to grow in 2020, contrary to other world's countries which would experience decline due to the Coronavirus (COVID-19) crisis.
Dr. Abu-Ghazaleh warned against the repercussions of the IMF Report as it might motivate the US Administration to consider taking actions against China to prevent its economic rise, noting that the Report was issued at a time where relations between the two countries are at their lowest point in decades.
In addition, Dr. Abu-Ghazaleh wondered whether the Report has been issued deliberately to give the US an excuse to take action against China. "These reports are simply difficult to be comprehended by the American mentality who will never accept to come in second place globally mainly in terms of economy," Dr. Abu-Ghazaleh concluded. (RT)