TAG-Confucius Institute Celebrates Mid-Autumn Festival, National Day and Confucius Institute Day
TAG-Confucius Institute Celebrates Mid-Autumn Festival, National Day and Confucius Institute Day
On September 25, TAG-Confucius Institute (TAG-CI) held a series of activities to celebrate the Mid-Autumn Festival, National Day and Confucius Institute Day. The activities included video watching, paper cutting, paper-folding and making moon cakes. In addition, TAG-CI bought moon cakes of different flavors and seasonal fruits, etc. for the guests to taste. TAG-CI was filled with a festive atmosphere. Dr. Yang Songfang, Chinese Director of TAG-CI, Mr. Mamoun Al-Sebaa, Jordanian Director of TAG-CI, Ms. Randa Al-Yabroudi, Deputy Director of TAG-CI, the teachers, students and some parents participated in the event.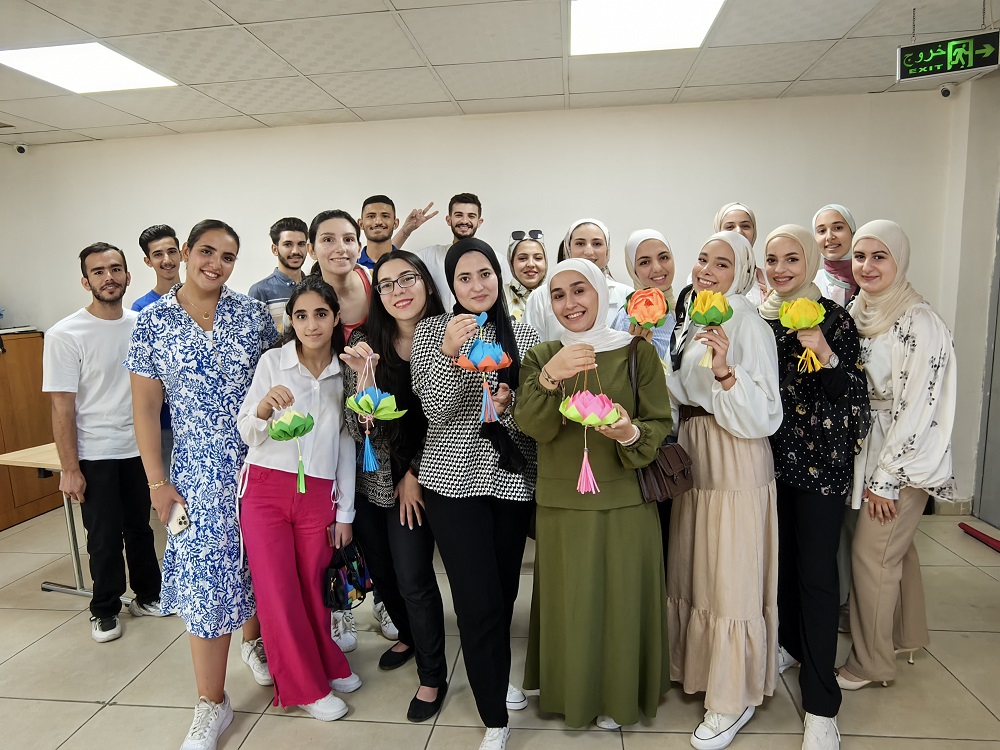 Dr. Yang Songfang expressed in her speech: the golden autumn witnesses the traditional Chinese festival Mid-Autumn Festival and Confucius Institute Day, and the National Day of China is drawing near. We get together to celebrate the three festivals and feel the peace and happiness of the festivals. She also introduced the rich and interesting activities provided by TAG-CI and extended the festive wishes to everyone.
The teacher first led the students to watch the Mid-Autumn Festival cultural learning videos, Mid-Autumn Festival cartoons especially for children, and "Beautiful China" videos, which made the students, know about the historical significance and cultural inheritance and feel the development and prosperity of China.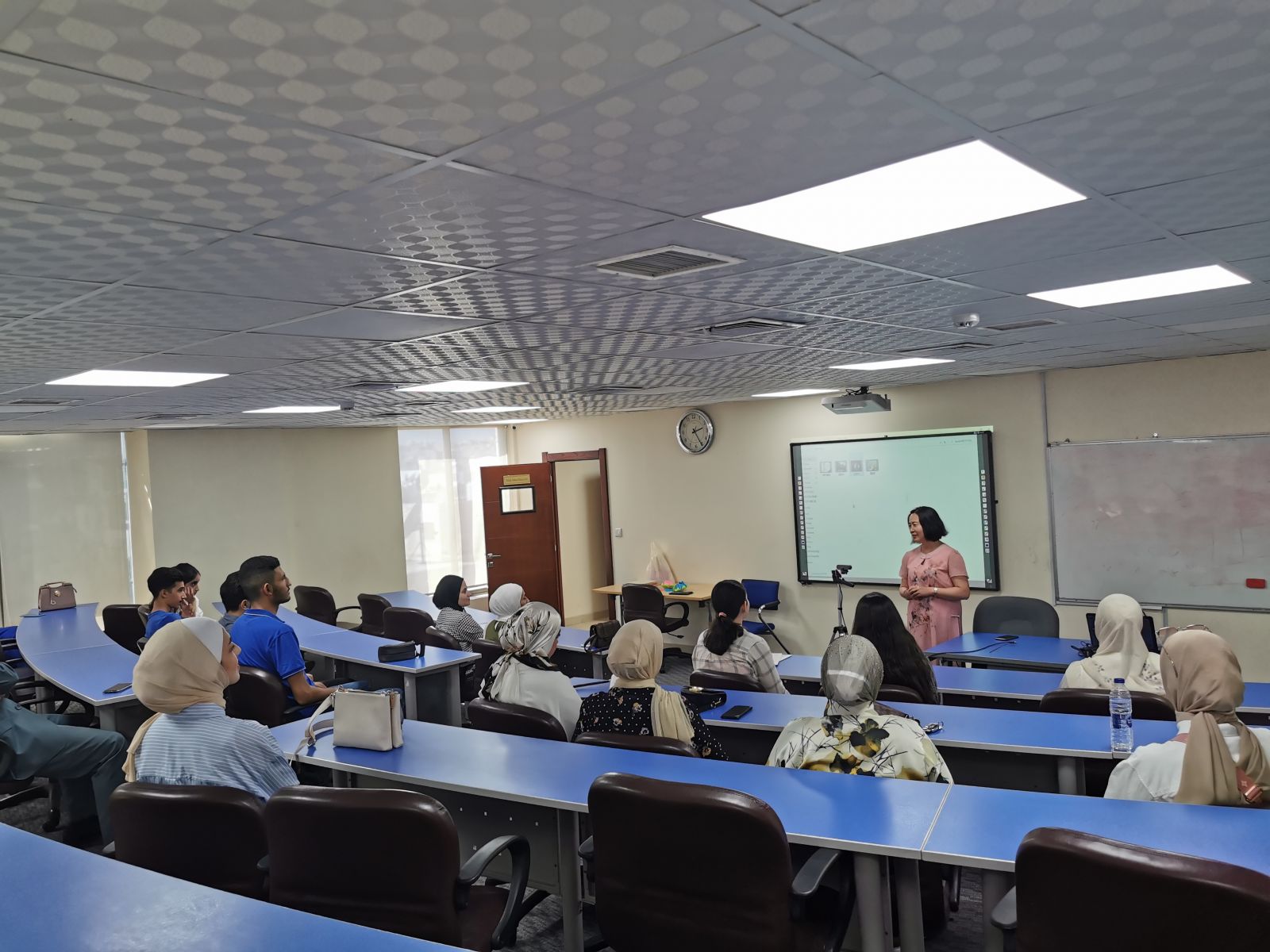 Paper cutting and paper folding are one of the representatives of traditional Chinese handicrafts handed down during various traditional festivals in China. Under the guidance of the teachers, the intelligent students cut various pretty patterns and folded exquisite and colorful lotus lanterns.
The moon cake is the traditional food for the Mid-Autumn Festival and has a long history and rich cultural connotation, implying reunion and happiness. Under the guidance of the teachers, the students learned the steps and techniques for making mooncakes, and then experienced making mooncakes themselves. Quickly, colorful mooncakes with nice appearance seemed to leap on the plates and brought the students' sense of achievement.
The last item of the event was to taste the mooncakes and fruits prepared in advance by TAG-CI. 
The sweetness of the mooncakes and the freshness of the fruits brought everyone a wonderful taste experience. On the occasion of the three festivals, the students not only understood the festival culture, but also felt the warmth of TAG-CI, and enjoyed the joy of the festivals as